Character is just a click away with custom shutters.
Adding shutters to the exterior of your home, cabin or cottage can change the look dramatically.   It can take your curb appeal from boring cookie cutter to unique and stunning in a matter of hours. 
Custom Shutter Size: Sure you could go down to your local hardware store and buy a set, but chances are they aren't going to be the exact size you want.  I cut each board to the exact measurement that you need.  This will give you the look you want.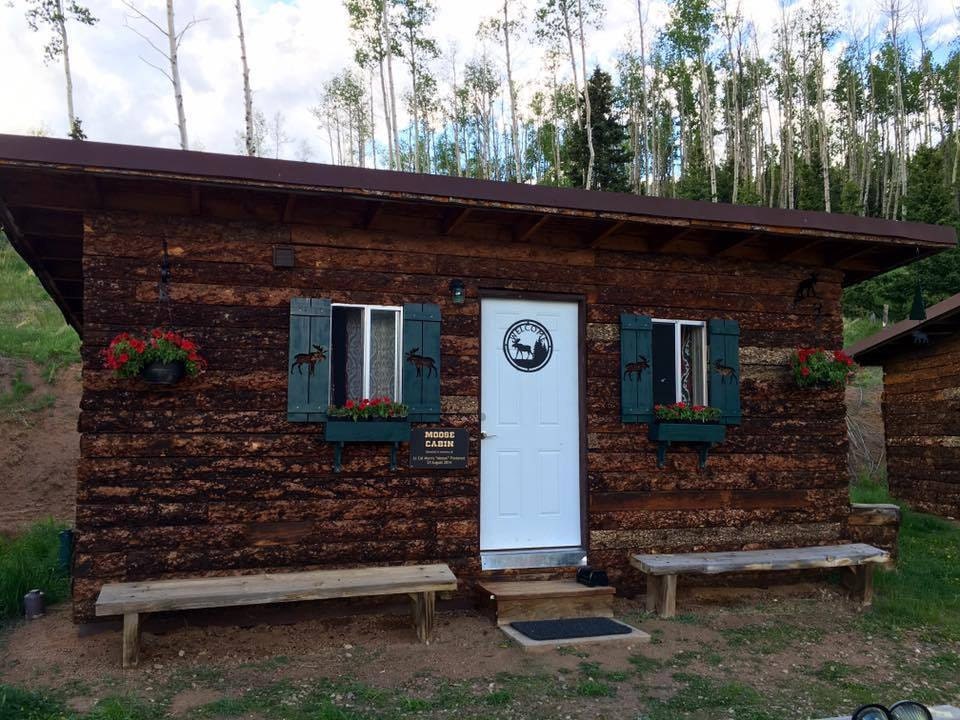 (Customer in Pennsylvania needed shorter shutters to match the height of the windows on this lodge/cabin)
Custom Shutter Design:  In addition to the size, we can work together on a design that nobody else has.  I have examples here on my website of 6 or 7 shutters that I have made for customers in the past.  If you like one of those, cool, I'd be happy to make some for you as well.  If you want something a bit different, I'm able to design something and send over a computerized draft for your approval.  No way you'll find that at your hardware store.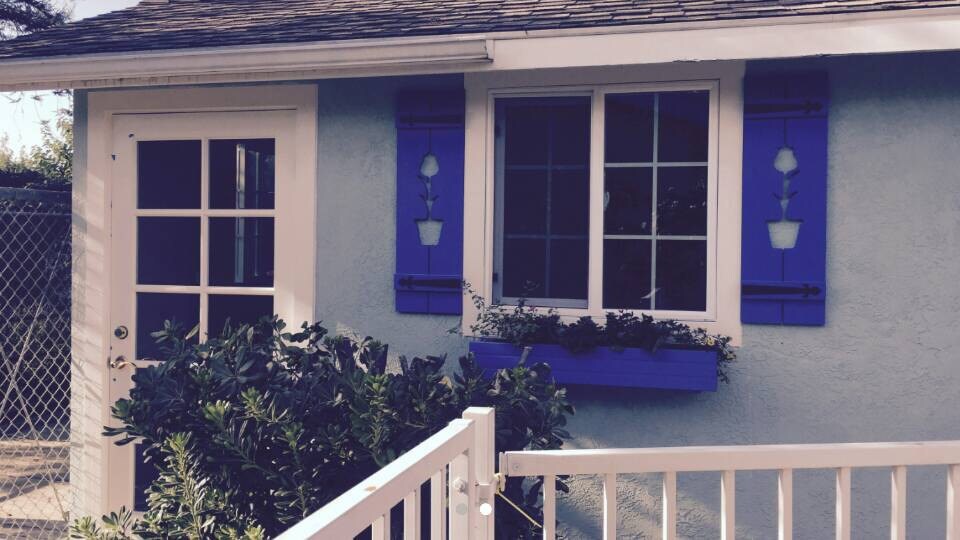 (A customer from California wanted to add a touch of flair to her tiny home with these shutters. Painted them to match her window planter)
Ability to exactly match your home's color scheme:
After the design is cut, I sand the shutters smooth and drill the mounting holes. The shutters are shipped unstained, unpainted. This gives the ability to apply paint or stain that will exactly match the other trim (or something more bold, your choice :-)   Cedar shutters can be stained with deck stain to showcase their grain and naturally beautiful tones, while pine shutters are best for painting using any Exterior brand paint.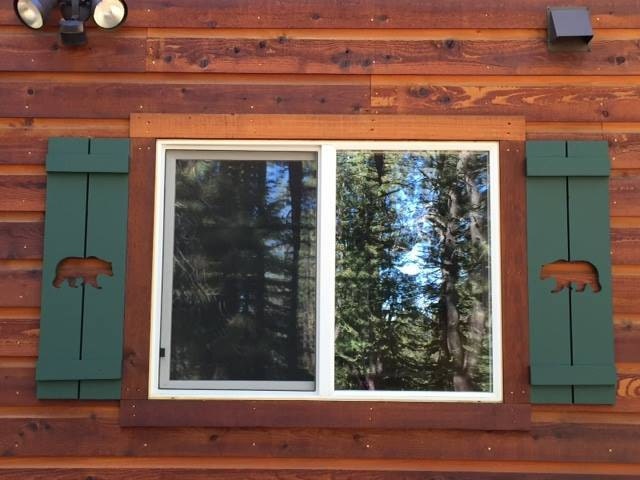 If a unique look is what you're working towards, I would love to work with you to acheive it with custom shutters.
~Ryan